Bali, the jewel tucked away in the Indonesian archipelago, rollicks with gorgeous rice terraces, charming cultural performances, and inviting beachfronts. When is the perfect moment to experience all these? Picking the best time to visit Bali is essential, so let's explore this together!
Understanding Bali's Calendar Climatology: The Dry and Wet Seasons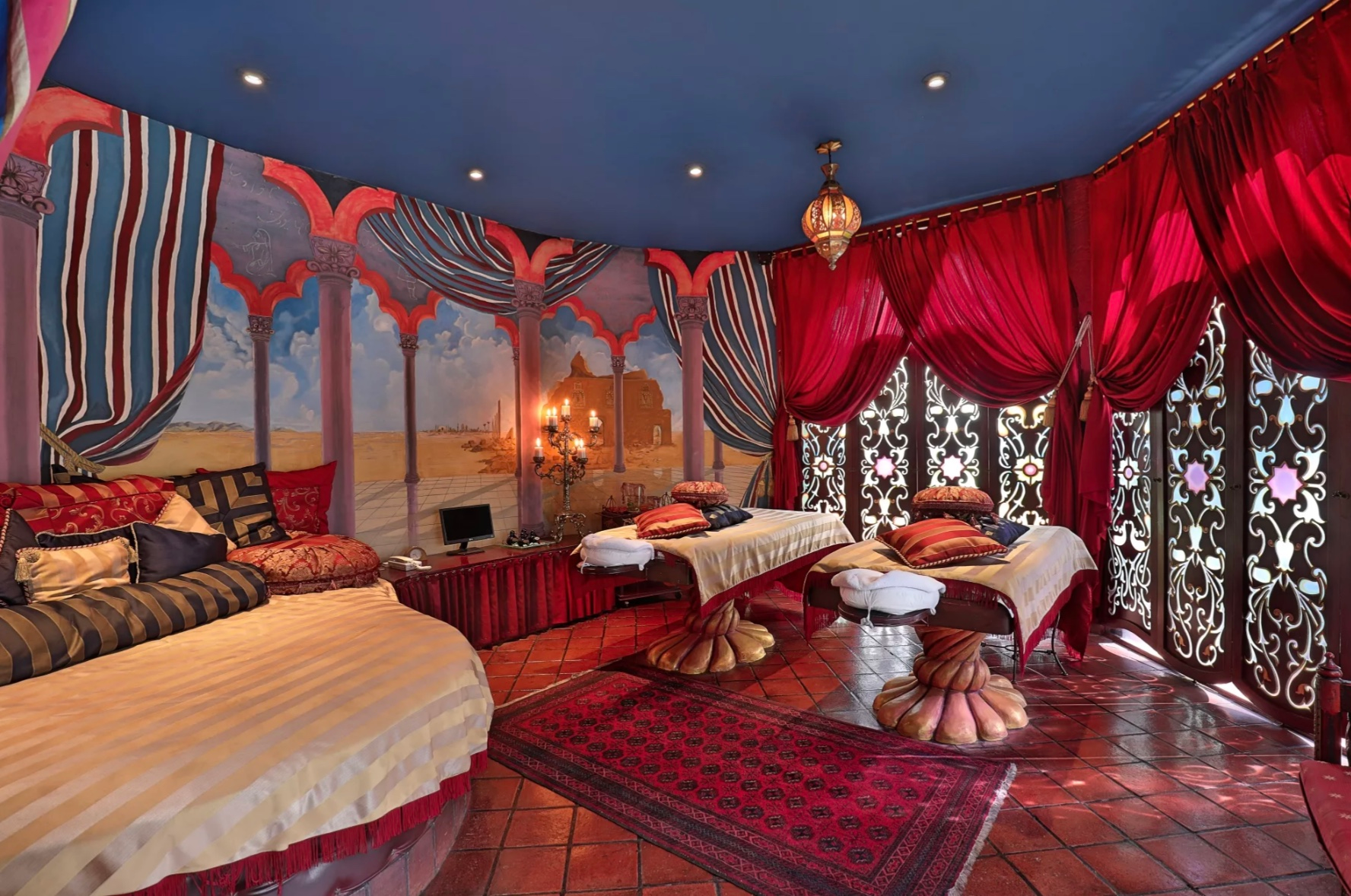 Bali endures two distinct seasons: the dry season and the wet season. Throughout the year, the island maintains a tropical climate, with temperatures typically ranging from 25-31°C. The average temperature remains relatively warm regardless of the time of year.
The dry season, Bali's dry season, stretches from April to September. With lower humidity, this season offers sunny skies and less rainfall, enhancing outdoor activities such as mountain hikes and beach lounging. April qualifies as a particularly brilliant time to visit Bali because it marks the onset of the dry weather.
In contrast, the wet season takes over the island from October until March. During this period, expect higher humidity, more rainfall, and overcast skies. This is the rainy season in Bali where heavier and more regular downpours occur. The rainy season Bali doesn't imply constant rain, but visitors should expect periodic showers throughout the day.
The Bustle of Bali: Peak and Off-Seasons
The peak tourism season in Bali typically coincides with the dry season, with most visitors flocking the beautiful island to enjoy the summer holidays. Mid-June to Mid-July represents high season in Bali, with the busiest period being the school holidays spanning from late December to early January.
Conversely, the low season or the off season follows the peak tourism season. The shoulder season tends to fall in late April and May or October and November. These months provide a balance between excellent weather conditions and fewer tourists, offering an affordable time to visit Bali through reduced hotel prices and room prices.
Captivating Cultural Attractions: Bali's Festivals and Events
Bali bursts into life with numerous cultural festivals and events, enhancing the appeal of your Bali trip. During the dry season, particularly in July and August, the Bali Arts Festival keeps the island buzzing with vibrant parades, art exhibitions, music performances, and various cultural appreciations.
Notably, another exciting event to witness in Bali's dry weather in mid-July is the Bali Kite Festival. Traditional giant kites, known as Bali kites, grace Bali's crisp clear skies. This event holds a lot of cultural significance and is an excellent sight for tourists.
The Ubud Food Festival typically falls around the same time as well, offering a culinary journey that portrays the richness of Indonesian cuisine. However, the cultural feast does not halt with the dry season; the Nusa Dua Festival lights up Bali's east coast during the rainy season with cultural performances and art exhibitions.
Exploring the Natural and Hidden Gems of Bali
Regardless of the season, Bali promises memorable adventures from touring temples to scuba diving, making a year-round destination. The island's small size makes it convenient for tourists to witness the island's stunningly diverse natural attractions, from the mesmerizing Banyumala Twin Falls to the lush rice terraces.
Whether it is the drizzly appeal during the most rainfall or the vibrant color splashes during the dry weather, each season offers an exclusive charm for the tourist spots. Do not forget to explore the hindu temples and palace compounds that dot the island.
Surely, making a visit to Bali at the time that suits you best will grant you the experience of a lifetime. Its breathtaking landscapes, intriguing culture and warm hospitality year-round underscore Bali as the ultimate tourist destination. Stay prepared, book accommodation early, and immerse yourself in the unique majesty of this beautiful island, Bali.
Adventures in Bali: A Melting Pot of Outdoor Activities
When considering the best time to visit Bali for outdoor celebrations and activities, it is crucial to bear in mind the island's weather conditions. Bali's dry season undoubtedly provides the best weather for engaging in outdoor adventures. With less rainfall and dry weather conditions, this period is an ideal time to explore Bali's captivating natural landscapes.
Tour the expansive rice terraces that sprawl across the island in beautiful, sculpted terraces. The dry season presents an excellent time for trekking the trails through the lush landscapes. Enjoy the recreational opportunities that Bali's beaches offer, from surfing atop the mighty ocean waves or simply soaking in the sunny skies at the beach.
But don't worry if your Bali trip falls during the rainy season or the seemingly coldest month. Even with the showers and slight drop in temperature, Bali offers a range of engaging indoor activities. Visit vibrant art galleries or witness intriguing cultural performances, keeping the holiday spirit alive despite the weather.
A Foodie's Paradise: Bali's Culinary Wonders
Bali is more than just its breathtaking landscapes and cultural richness: it is also a gastronome's delight! Traditional markets bustle with a host of fresh produce, while the streets are dotted with quaint eateries serving mouth-watering dishes. The Ubud food festival is a must-experience event for every foodie planning a visit to Bali.
Despite Bali's tropical climate hurrying the ripening of fruits, you can find a variety of fruits like mangoes, guava, and salak year-round. Similarly, street food stalls serve delightful Indonesian dishes throughout the year, so do not let the season deter your culinary adventures during your Bali trip.
Idyllic Beaches: Embrace Bali's Endless Summer
For those who equate a vacation with white sandy beaches and clear, blue waters, Bali doesn't disappoint. The island is fringed by numerous beaches, with many hidden gems waiting to be discovered. Regarding the best time to go to Bali to catch a glimpse of the magnificent beaches, the dry period is usually the most suitable. During this time, the skies tend to stay clear, revealing the radiant beauty of Bali's coastline.
However, you might prefer to visit Bali's beaches during the rainy season. The beaches, despite the occasional showers, remain particularly stunning. The less crowded sands and the spectacle of Bali's dramatic storms offer a unique allure. Plan your trip and immerse yourself in the endless summer that Bali offers, regardless of the season.
A Tropical Hideaway: Witness Bali's Unique Wildlife
One of the dazzling aspects of visiting Bali, be it during the dry or wet season, is the diverse tropical wildlife. The island is not only home to the unique Balinese long-tailed monkey but also hosts a variety of native and migratory bird species.
The Bali Bird Park with approximately 250 species of birds, the Bali Zoo, and the famous Ubud Monkey Forest are key attractions to consider. It's a great reminder of the thriving wildlife sanctuaries, attracting nature enthusiasts all across the globe, regardless of the time of year they choose to visit Bali.
Indeed, the magic of Bali transcends the boundaries of seasons, promising a memorable adventure year-round with its natural splendors, cultural richness, and culinary delights.
Nightlife in Bali: Discover the Vibrant After-Dark Activities
While deciding the best time to visit Bali, you might wonder when the island's nightlife is at its most ebullient. With an array of bars, clubs, and beach parties, Bali's nightlife is lively year-round. The dry season, however, especially in the peak tourism season, will see the nightspots bustling with tourists and locals alike.
Even during the wet season, Bali's nightlife is far from dull. Indoor clubs and bars are equally vibrant and offer a great place to meet new people and experience the local culture. From all-night raves in Kuta to sophisticated cocktail bars in Seminyak, nightlife in Bali is as diverse as it is exciting.
Even during the wet season, Bali's nightlife is far from dull. Indoor clubs and bars are equally vibrant and offer a great place to meet new people and experience the local culture. From all-night raves in Kuta to sophisticated cocktail bars in Seminyak, nightlife in Bali is as diverse as it is exciting.
Healthy Living: Bali's Wellness and Meditation Retreats
Popularly referred to as 'The Island of the Gods,' Bali is a paradise for health and wellness enthusiasts. With its myriad of yoga studios, spas, and health retreats, it offers a holistic journey of rejuvenation and wellness.
The serene and tranquil nature of Bali finds a deeper resonance during the quieter off season period, making it the best time to visit Bali for a wellness retreat. The lesser crowd and the cooler temperatures create a more calming environment, ideal for meditation and yoga.
However, wellness retreats operate year-round in Bali, so no matter when you visit, a relaxing Balinese massage or a yoga class against the backdrop of beautiful rice terraces, are never too far away.
Traditional Bali: Explore the Historical and Cultural Landmarks
The historical and cultural landmarks are another touristic draw for Bali. If you're planning on touring temples, exploring ancient architecture, or understanding the rich history of the island, it's possible to do so year-round. Weather conditions seldom affect Bali's indoor and architectural attractions, and they stay open regardless of the season.
From the iconic Tanah Lot Temple to the historic Ubud Palace, Bali's historical landmarks offer a glimpse of its rich cultural heritage. Equipped with expert guides, these sites provide informative and engaging tours, making your visit to Bali educational as well as recreational.
Shop 'til You Drop: Bali's Unique Markets
Shopping is a joyous activity to engage in Bali, whether you visit during the dry or rainy season. Visit Bali's art markets to experience the vibrancy of local artisans and their unique handicrafts. For fashion enthusiasts, explore Seminyak and Ubud's boutique stores.
If you're visiting during the wet season, shop in the comfort of Bali's modern malls. Offering everything from high-end fashion to multiplex cinemas, they offer a pleasant respite from the occasional showers outside.
No matter when you plan your trip to Bali, each season brings its own charm, enhancing the overall experience of this unique and beautiful island. Remember, it's not just about the best time to visit Bali; it's about what you make of it when you're there!
Bali's Festivals: Fun, Feathers, and Flying Kites
Are you planning your Bali trip during the mid-year school holidays or in early July? If so, you're in for a real treat. One of the more popular outdoor activities is the annual Bali Kite Festival. Taking place during Bali's windy season, this vibrant celebration fills the skies with beautifully crafted and creative kites, some even reaching over four meters in length. It is truly a spectacle and a feast for the eyes!
The island's cultural performances during the Bali Arts Festival are a captivating showcase of Balinese tradition. From traditional dance performances to art exhibitions, the festival is a month-long celebration held during the mid-year. When mapping out your Bali trip, factor in these amazing events, immersing yourself beyond the beaches and into the pulsating cultural heart of the island.
Diverse Climate: A Tale of Two Distinct Seasons
Bali's tropical climate, divided between a dry season from April to October and a wet season from November to March, offers different experiences for its visitors. While most folks choose to visit during the dry season, don't let the thought of a bit of rain deter you from exploring Bali during the wet season. Despite the expected rainfall, considering hotel prices and room rates dramatically decrease during this off-peak tourism season, it may indeed be the most affordable time to visit Bali.
Exploring Bali beyond the Beaches
While Bali's stunning beaches are a prime attraction, there is a myriad of sites waiting to be discovered. Take a tour to the east coast, visit the temples, or take mountain hikes for some breathtaking vistas. The Banyumala Twin Falls are a hidden gem that's awaiting the eager traveler, especially beautiful during the wet season when the falls are at their most impressive. Remember, no matter when you visit, every corner of this beautiful island is sure to enchant you.
Bali's Unique Celebrations: Artistic Wonder and Aerial Display
Bali's cultural calendar is brimming with festivals that provide visitors with the chance to dive deep into the island's rich cultural heritage. The Bali Arts Festival held in mid-June to mid-July is a highlight, showcasing the island's artistic and cultural heritage with a different theme each year. Drifting in the air during the dry season is the Bali Kites Festival, an event that paints the sky with colossal traditional kites, depicting the vibrant spirit of the Balinese people.
If you're planning your Bali trip, remember to check local calendars for these outdoor celebrations. It can add an extra layer of immersion and enjoyment to your visit to this blessed island. Irrespective of the weather conditions, great weather, or occasional rain showers, Bali is sure to create memories worth cherishing.
Bali: An Island of Celebrations and Traditions
If you're planning to visit Bali during the dry season, particularly around mid-June to mid-July, you're in for a unique cultural treat. This period marks the Bali Arts Festival, a month of daily performances, art exhibitions, and cultural competitions. From traditional dance dramas to shadow puppetry and music recitals, you'll be captivated by the multifaceted artistic talent that Bali has to offer.
Another event not to miss is the Nusa Dua Festival, taking place during the same time. Showcasing local art, music, and a range of traditional and modern performing arts, this festival offers a rich cultural experience set against the backdrop of Nusa Dua's stunning beaches. Why not plan your Bali trip to coincide with these events and fully appreciate the artistic majesty of the island?
Bali: A Water Sports Paradise
While Bali is known for its vivacity and cultural heritage, it also offers a host of fun-filled water sports and outdoor activities, specifically during the dry season when the weather conditions are optimal. Don't miss out on exploring the underwater treasures through scuba diving or snorkelling; the clear waters providing a playground for marine life.
Fancy something a bit more adrenaline-inducing? Parasailing, jet-skiing, and white-water rafting are all available to thrill-seekers, proving Bali's year-round appeal for adventurers of all tastes.
Bali: A Gastronomical Adventure
Bali is a food lover's paradise. Local dishes infused with spices and traditional cooking methods offer diverse flavor profiles guaranteed to impress the palate. The island's warm weather ensures a year-round bounty of tropical fruits and local produce, while street food vendors and night markets allow visitors to savor authentic Indonesian cuisine throughout their stay.
Ubud Food Festival, typically in the shoulder season around April, is an excellent time to visit Bali if you're a fan of flavorsome discoveries. This epicurean event hosts an array of Indonesian culinary icons, cooking demos, food tours and workshops. Believe us when we say, it's a feast not only for the stomach but also the soul!
Bali: A Haven For Wellness
A trip to Bali is not complete without indulging in a rejuvenating spa session. Traditional Balinese massages, yoga retreats, wellness centers – Bali is a world epicenter for mind, body, and spiritual wellness. The rainy season can be a perfect time to indulge in these therapies. The pitter-patter of rain and cooler temperatures create a deeply soothing ambiance: perfect for rejuvenation and relaxation.
Whether during the dry season or the wet season, Bali ensures a wellness experience like no other. It's a perfect time to unwind, refresh and connect with your inner self.